Hi everyone! Welcome to our latest Interview with Non-traditional Colorado elopement photographer where we are thrilled to feature another talented photographer who will be sharing some amazing tips and advice for fellow photographers. As a designer specializing in websites and brands for photographers, I am passionate about supporting the photography community and showcasing the incredible work that these artists create. Today, I am excited to introduce you to Steph, who has graciously agreed to share her insights with us.
Throughout this interview, Steph will be sharing her thoughts on a variety of topics, ranging from her creative process to advice for aspiring photographers. We will also be discussing some of the challenges that photographers face in the industry, and how she has overcome these obstacles to build her successful business.
So sit back, relax, and enjoy this fascinating Interview with Non-traditional Colorado elopement photographer, Steph! And when you're done, be sure to check out her social media pages to show her some love and support.
Best regards, Sarah & Scott x
---
Firstly, Can you introduce a little yourself to our readers?
Hey, friends! You can call me Steph, and I hail from the Chicagoland area, currently based in Denver, Colorado.
Some things I fucking love? Mostly all things weird and nerdy; think–Harry Potter, Skyrim, Forgotten Realms, lots of video and board games, roller skating in the sun, sour beers and ski slopes, and my two Australian shepherds.
What's in the background while you edit?
Honestly, all of my childhood comfort shows and movies! It's a lot of Disney and Harry Potter, and sometimes That 70s Show!
Share your story – We'd love to know your story of how you got to where you are today?
I've spent the last ten years as a multi-family property manager and was drowning in 60+ hour work weeks, constant stress, personal attacks from the public, and no support in a corporate career. But before this, I spent all of high school and my teenage years dreaming about being a photographer. I took a film class in high school and spent those years with all of my best friends. Supporting each other in life and photo in the darkroom, and photography sparked my soul in this way nothing else had. I could actually hold onto some memories, some people, and not have to lose them. I applied to a few photography colleges and was accepted into my dream school in Boston. But we didn't have money for college, so I never went. I threw myself into a career in property management instead and spent that next decade absolutely miserable.
When 2020 hit and the global covid-19 pandemic rocked our worlds, I had hit my last straw at my corporate job. We were so short staffed, with no support, and I was crying at work every day. I decided to pick up photography again and start a business on the side that would bring me some joy again. And this side hustle skyrocketed into a career. By January 1st, 2021, I was filing my business as Hennessy Photo Co. I have grown my brand into a full-time career that I absolutely fucking love.
What is your creative inspiration? When you're feeling creative blocked what do you turn to relight your inspiration?
I turn to cinema and films when looking for inspiration. The type of movies that make you feel uncomfortable emotions, and generally the ones that'll make you cry. Seeing the way stories are told by people with different backgrounds.
Who or what has influenced your work the most? Could be a person, a memory 0r an idea?
In life, a lot of the inspiration behind why I'm a photographer or care about images at all comes from losing a lot of family members. Particularly my dad, and shortly after, my grandpa, and a handful of family friends and relatives thereafter. When someone is taken from you abruptly, the first thing you look for is a photo. And it's important to be able to hold it in your hand.
What are you most proud of in your business?
I'm most proud of my ability to full send into this passion. I was scared for a very long time to give up a stable, lucrative, corporate career. I grew up in a trailer park, and was raised by a single mother. And this instils this type of necessity for financial security later in life that you really can't explain. But it's also given me a survival instinct that is unparalleled, and when I was drowning. I'm most proud of the fact that I finally put financial security aside for the sake of my mental health.
What aspects of your business do you love the most?
I absolutely love that my brand is such a raw, authentic extension of myself. It allows me to connect with my couples so closely and ensures that I am doing work that I love with people that I actually enjoy working with!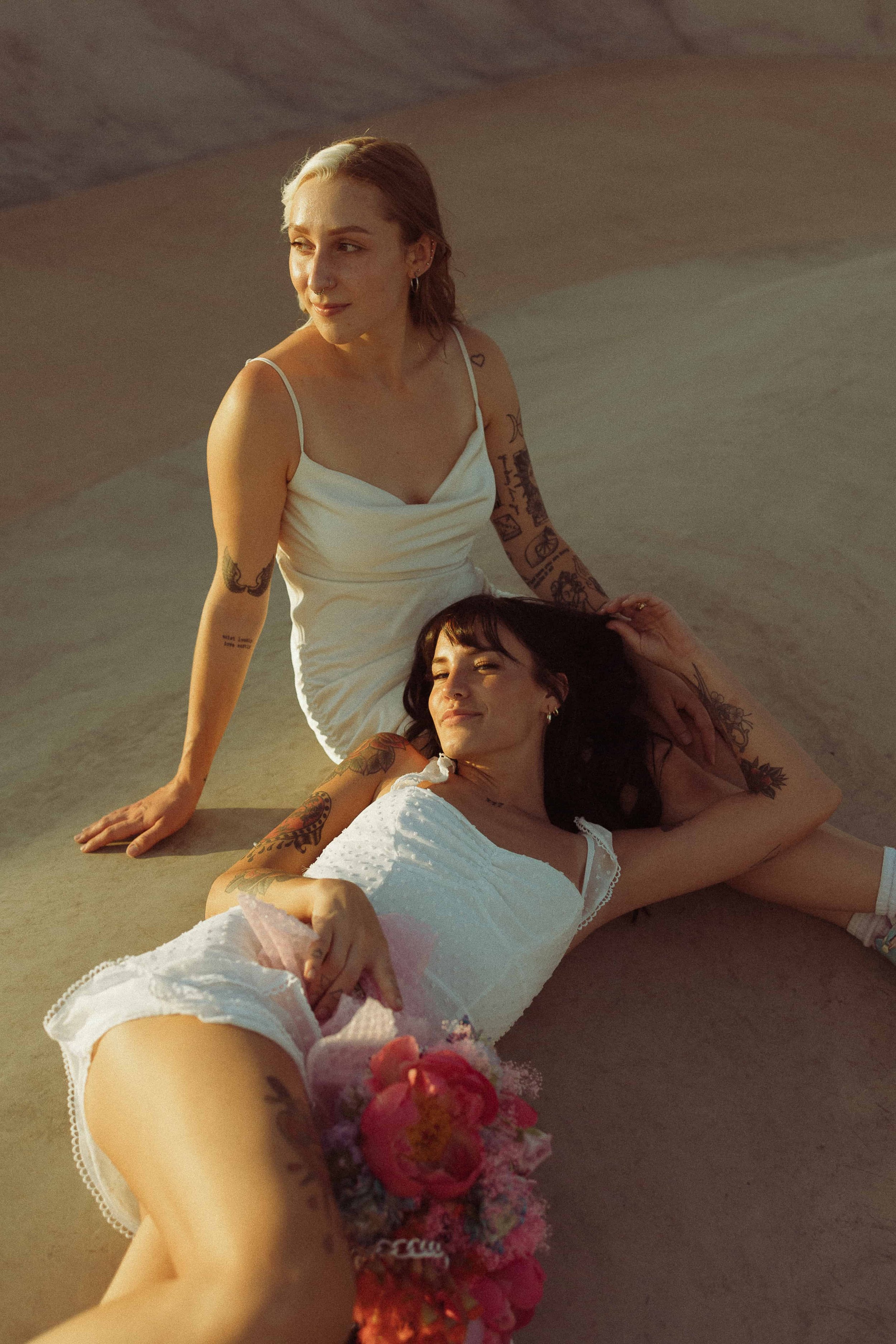 We're all about showing up with authenticity, and being honest, what do you find hard or struggle within your business?
Honestly, the biggest thing I've struggled with in business is overall community. I find that in the artistic world, folks can be extremely stand-offish and mean. There's a lot of fight back and forth on who is the "best", and a lot of intentional efforts to bring others down to make themselves feel better. It's exhausting, and I've tried to focus on keeping the true relationships I've found really close to my heart.
If you could go back in time and give a beginner photographer any pieces of advice what would it be?
Be careful who you trust. There's a lot of marketing and education out there that specifically markets to beginners and takes advantage of where you currently are in your craft and your business. Just because an educator says they care about it, doesn't make it true. Be careful who you trust. There's a lot of marketing and education out there that specifically markets to beginners and takes advantage of where you currently are in your craft and your business. Just because an educator says they care about it, doesn't make it true.
What are you currently doing to market your business and what are you finding is working well? Is there anything you struggle with in terms of marketing?
I'm spending an intentional amount of time on every avenue, and not putting all my eggs in any basket. I've spent a lot of time and energy in the last year building this brand into an extension of my heart. And my marketing strategy is really a personal branding strategy to attempt to authentically connect with my audience. While it's a lot of work, I spend a lot of time building SEO for my website and then ensuring I'm touching all the social platforms–instagram, tik tok, facebook, and pinterest.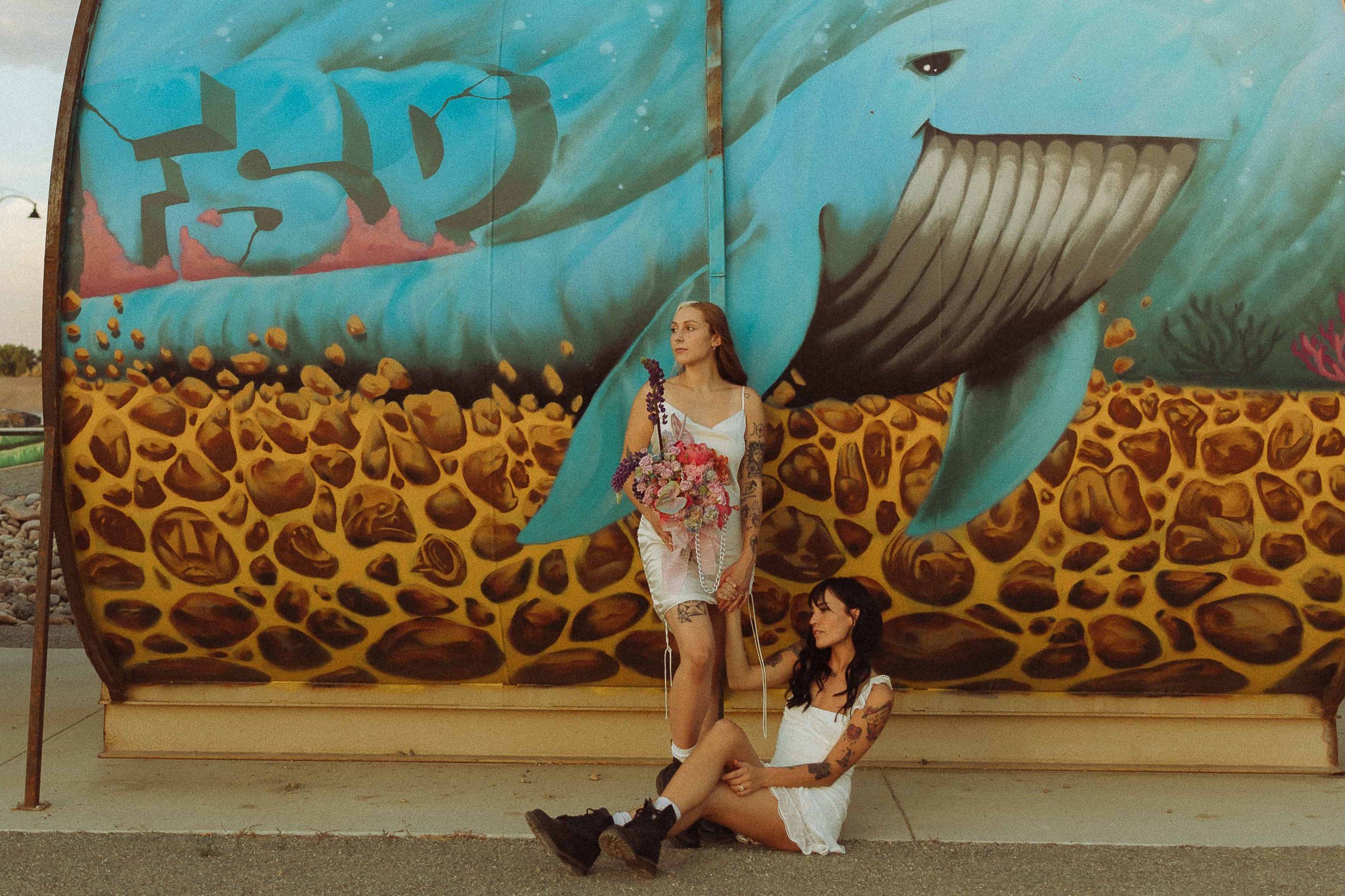 Gear list – What's currently in your photography gear?
Generally, I shoot a 35mm/85mm combo on my two canon r6s!
What are your favourite sessions and why? These can be fav location, favourite people to work with, or a favourite activity
I actually love both elopements and larger weddings equally. I've spent a lot of time trying to decide if I want to branch off and focus on either independently. I just don't think I could give either of them up. My favorite sessions overall are with couples who aren't afraid to be themselves or try my weird ideas. We always end up with the best, quirky photos when they start to let loose!
What's your process from start to finish in working with clients?
My process differs a bit, depending on the event my clients are looking to have. For example, with elopement clients, I am helping to craft their experience from the absolute beginning. Starting with hand-picking locations for them, outlining how to get their marriage license, experience ideas for their elopement day, outlining a packing list, etc. All within a custom planning portal that I create just for them.
Since I photograph (and help plan elopements) all over the US, the UK, and internationally, this can look very different for a lot of different folks.
However, the general process remains the same for the basics. When you reach out to me, I touch base with personalized proposals within 72 business hours, we have a video chat about your event, and I send booking information. After your date is locked in, I'm with you as a resource for the entire planning process.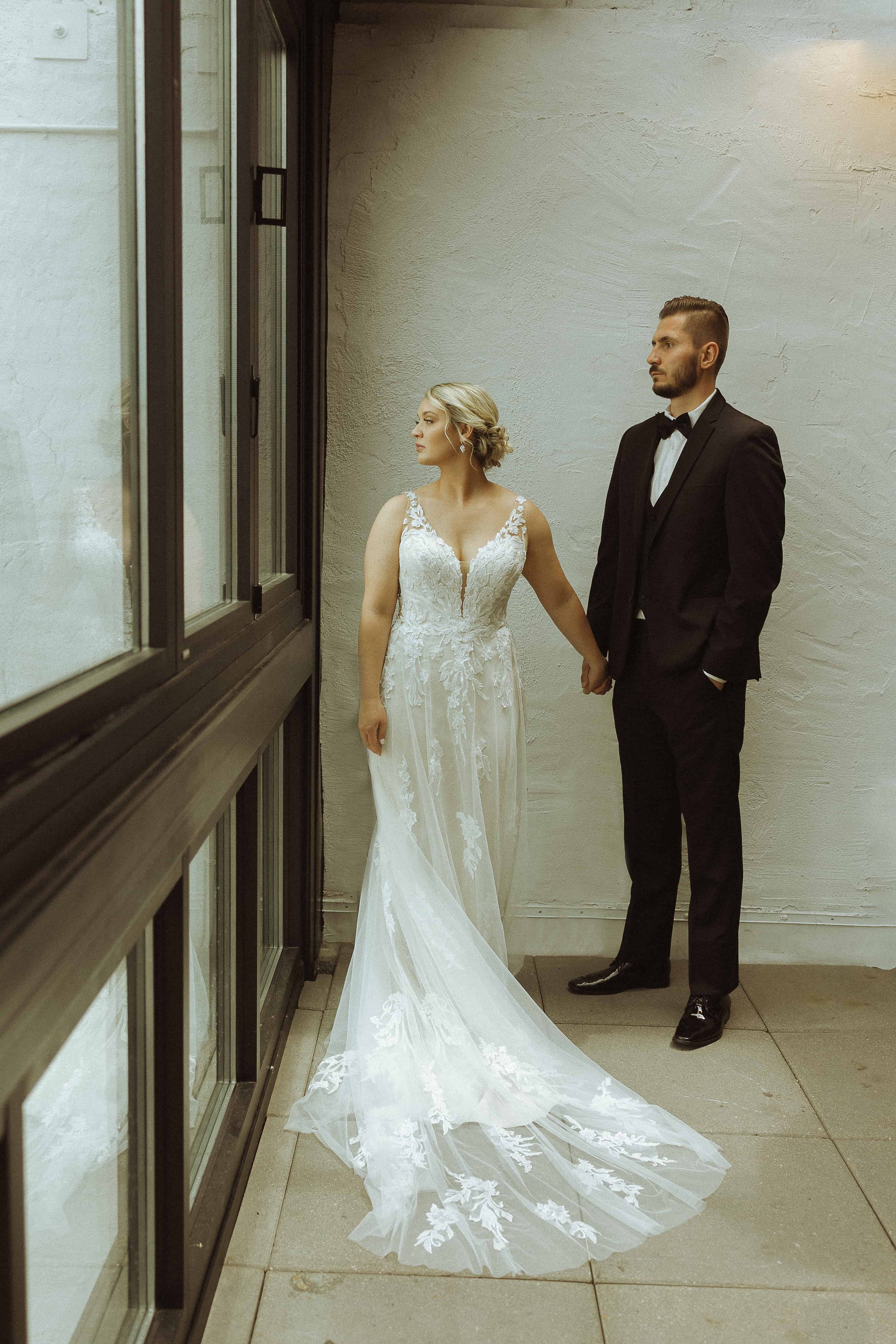 Photography bucket list? Session type, location, things you want to do with clients?
Some bucket list locations include Croatia, Greece, Wales and Norway…and I'd totally throw you a discount if you're down to clown with me in any of these areas.
What is the best piece of advice you've ever received?
"Live your life." This sentence has been a reoccurring theme throughout my life, ever since my Grandpa said it to my mother. My Grandpa was the last father figure I had–the last family member that really showed up for us. He died of cancer on my 16th birthday, and never made it to his 70th. He immigrated from Italy, worked in a factory all his life. And only got to retire for three years before illness took him from his life. I keep it with me as a reminder, after all the people I've lost. We need to prioritize our time here.
Top 5 tips for newbie's in the industry?
If you're looking to start a new photography business, here are some tips I'd start with:
Keep your full-time job and save a large nest egg of funds. You'll see a lot of advice online that says "just go for it!". And at a certain point in your career you'll have to decide if making the jump makes sense. But I'd encourage you to ensure you have 3-6 months of savings, first. And then use extra funds from your current job to buy any equipment and marketing materials you think you'll need, now, before you have to rely on contracts for income.
Network with everyone, but keep your heart safe. There are a lot of manipulative folks out there, and I'd encourage you to be very careful with who you connect with on a closer level. In the meantime, it's very beneficial to seek out styled shoots, and second photographer opportunities. And to connect with any vendors and other photographers you meet to get your name out there.
Consider what sets you apart, and lean into it. In your first year of business, you'll look like every other cookie cutter photography business out there. It's okay, I did too!–but lean into what makes you, YOU as soon as possible, and you'll see that your work and heart and business will reflect that.
You don't need to upgrade your gear right away, but you DO need to learn how to use it. You'll see a lot of advice online that says shooting for free devalues the photography industry, and to some degree that's correct. If you keep doing this AFTER you've gotten a handle on your craft. But if you're still learning, don't rush it. Take the time to shoot with anyone you can and master your style before you start charging, it'll make a huge difference.
And my best advice? Understand that owning a photography business has nothing to do with photography. I would suggest you take some business, marketing and accounting classes (ideally NOT from other creatives or photographers who will take advantage of you) before any sort of photography-related education, as this will take you much further.
What's next for your business? What honest goals are you aiming for currently?
Ooh, so many things! I'm working towards expanding the boudoir and creative shoots side of my business, while opening room in my year for additional international events. It's been a whirlwind and it's all happening so fast, but I am so fucking grateful for each and every person who has supported me along the way, and I can't wait to share everything that's coming!
---
Massive thank you to our guest Steph from Hennessy Photo Co.
Non traditional colorado, illinois, florida elopement + wedding photographer
Want to be featured on our blog? Get in touch!