Introductions
Hi everyone! Welcome to our latest Interview with Florida Wedding Photographer, Soul Fire Creative. We are thrilled to feature another talented photographer who will be sharing some fantastic tips and advice for fellow photographers. As a designer specializing in websites and brands for photographers. I am passionate about supporting the photography community and showcasing the incredible work that these artists create. Today, I am excited to introduce you to Spencer from Soul Fire Creative, who has graciously agreed to share her insights with us.
Throughout this interview, Spencer will be sharing her thoughts on various topics, ranging from her creative process to advice for aspiring photographers. We will also be discussing some of the challenges that photographers face in the industry and how Spencer has overcome these obstacles to build her successful business.
So sit back, relax, and enjoy this fascinating Interview with Florida Wedding Photographer, Soul Fire Creative. And when you're done, be sure to check out her social media pages to show her some love and support.
Best regards, Sarah & Scott x
---
Firstly, Can you introduce a little about yourself to our readers?
My name is Spencer Lucas, I am 24 & based out of Jacksonville, Florida. A few fun facts about me are I swam in college, I drove from the East coast to the West coast and back solo this past June and I have a tattoo an illustration for my brand that the one and only Sarah of KXI designed for me! I love sunsets, rock n' roll, building legos, long runs and making people smile. My Starbucks order is a venti dirty chai with almond milk and 2 pumps of brown sugar syrup. I'm an enneagram 4, INFP, Aquarius!
What's in the background while you edit?
It definitely depends on the day. Recently been watching a lot of mindless Netflix shows (Riverdale to name one, I know its terrible haha) or I have a few go to playlists (Leon Bridges & Kings Of Leon have been recent favs, I know, going crazy w the Leons)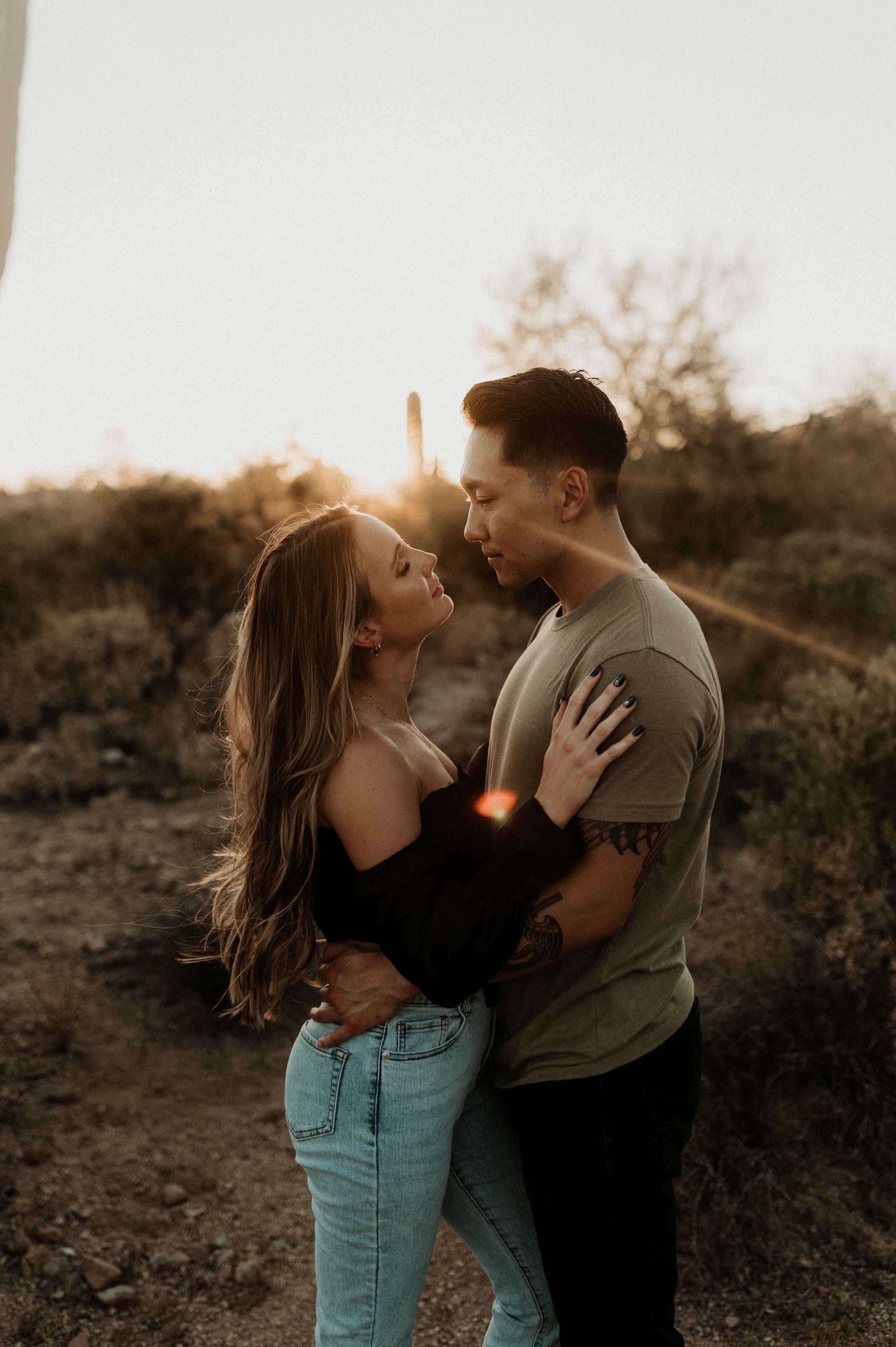 Share your story – We'd love to know your story of how you got to where you are today.
I've been doing photography since middle school. More so just for fun with my sister, but I've always had a passion for photographs in general. In college, I majored in Graphic Design and Marketing but had a required photography course. During the course of this class I realized I kind of had a knack for taking pictures and my professor kept trying to get me to change my major to Photography. I would always say no because I didn't think that could be a real job at the time.
That same semester I ended up shooting my first wedding for one of my college coaches because my best friend volunteered me for the job (thanks Mary ♡ ). I fell in love with it instantly; the energy of a wedding day is unmatched and ever since then have had it in the back of my mind that I wanted to do it forever. Fast forward a few years to 2020 when I started diving head first into making the damn thing happen fast forward to now. Halfway through 2022, I am booked out until Fall of 2023 with all my soulmate clients.
What is your creative inspiration? When you're feeling creative blocked what do you turn to relight your inspiration?
Often I draw inspiration directly from the people in front of my camera. One of the most inspiring things about photography is pulling each person's unique energy out and translating it in my perspective. I don't really go into shoots with heavy mood boards or anything very structured. Every couple is different and I like to go with the flow & the feelings, if that makes sense.
In general though I keep myself inspired by surrounding myself with things I love. Like on/surrounding my workspace I have a vintage camera, an ethereal picture frame and butterfly wall hanging, whimsical lego sets I've built, dark wood furniture and lots of dried flowers. My work environment has a lot to do with my style and work flow. So being surrounded by good vibes is important and keeps me inspired.
If I'm ever in a creative rut I like to do creative self portraits. I actually force myself to do these every 3-4 months or so to combat creative ruts. It gets me out of my comfort zone and reminds me how good it feels to have beautiful, whimsical, magical, ethereal photos of yourself. Reminds me how good my clients must feel after receiving their galleries! If I'm not due for self-portraits though, I'll take a step back, dive into my other hobbies and usually that gets me excited to be creative again!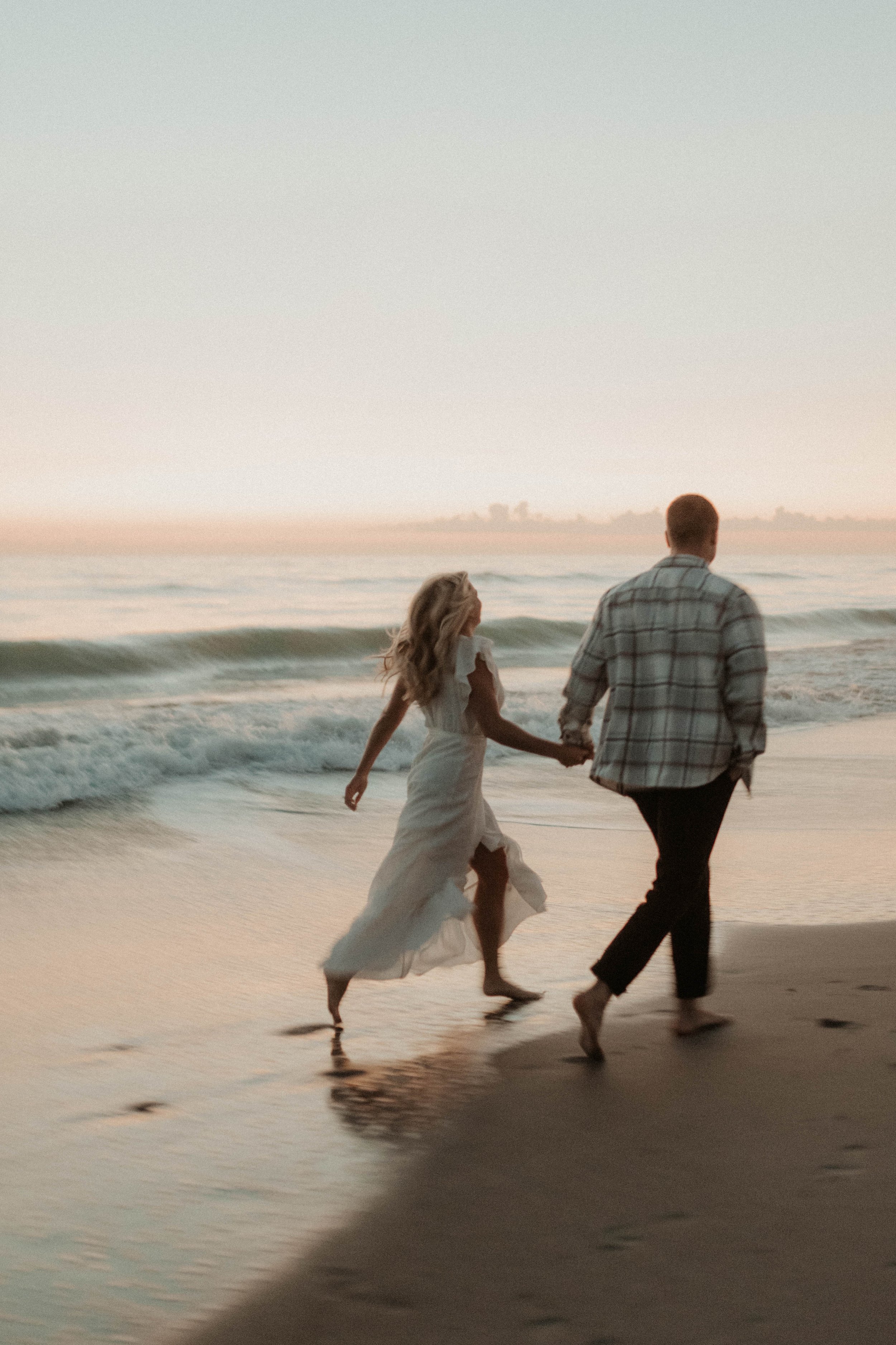 Who or what has influenced your work the most? Could be a person, a memory or an idea?
Growing up, my mom heavily encouraged my whimsical mind and individualistic nature. That's how I think of the basis of my creativity, it's just that. The sense of photography, the idea that even though magic isn't technically real (or maybe it is ;), I have the opportunity to show people the magic of their love and show them what it looks like from an outsider's perspective. Keywords that influence my work and how I do things are magic or soul. I want people to feel when they look at my pictures.
What are you most proud of in your business?
I'm proudest of my journey. I actually just found one of my journals from 2 years ago when I had just graduated college. At the time I was convinced that I had to get a corporate job. In June of 2020 after applying for months to no avail, I wrote a journal entry all about passion and that I wanted more out of my life than a 9-5. Saying things like why am I applying to all these jobs I don't even want. I wanted work to give me life not drain it. To do something that immediately meant something to me and to people.
I wanted to own my own business, I just had no idea how to do it. I had a vision and a feeling that I could do it, I just didn't even know where to start. It wasn't perfect & I don't remember making a distinct decision to start but eventually I did start. One thing led to another but I'm here today as a full time business owner. I'm self sustaining, taking care of myself, my clients, travelling the world, doing all the things I so desperately dreamed of just 2 years ago. My work doesn't drain me, it fills my cup entirely. I feel like I am doing exactly what I'm supposed to.
What aspects of your business do you love the most?
I love the community I've built and gotten to be apart of as a result of my business. Whether with people who have hired me, my friends, my family. People who follow me on Instagram for fun or fellow photographers. I've built a community of people who care about what I'm doing. I care about what they're doing and it just feels right. I love the connection aspect of it. I'm pretty introverted & keep to myself in my personal life. But do have extroverted qualities so my business is like my safe haven to put myself out there, encourage others and love on people.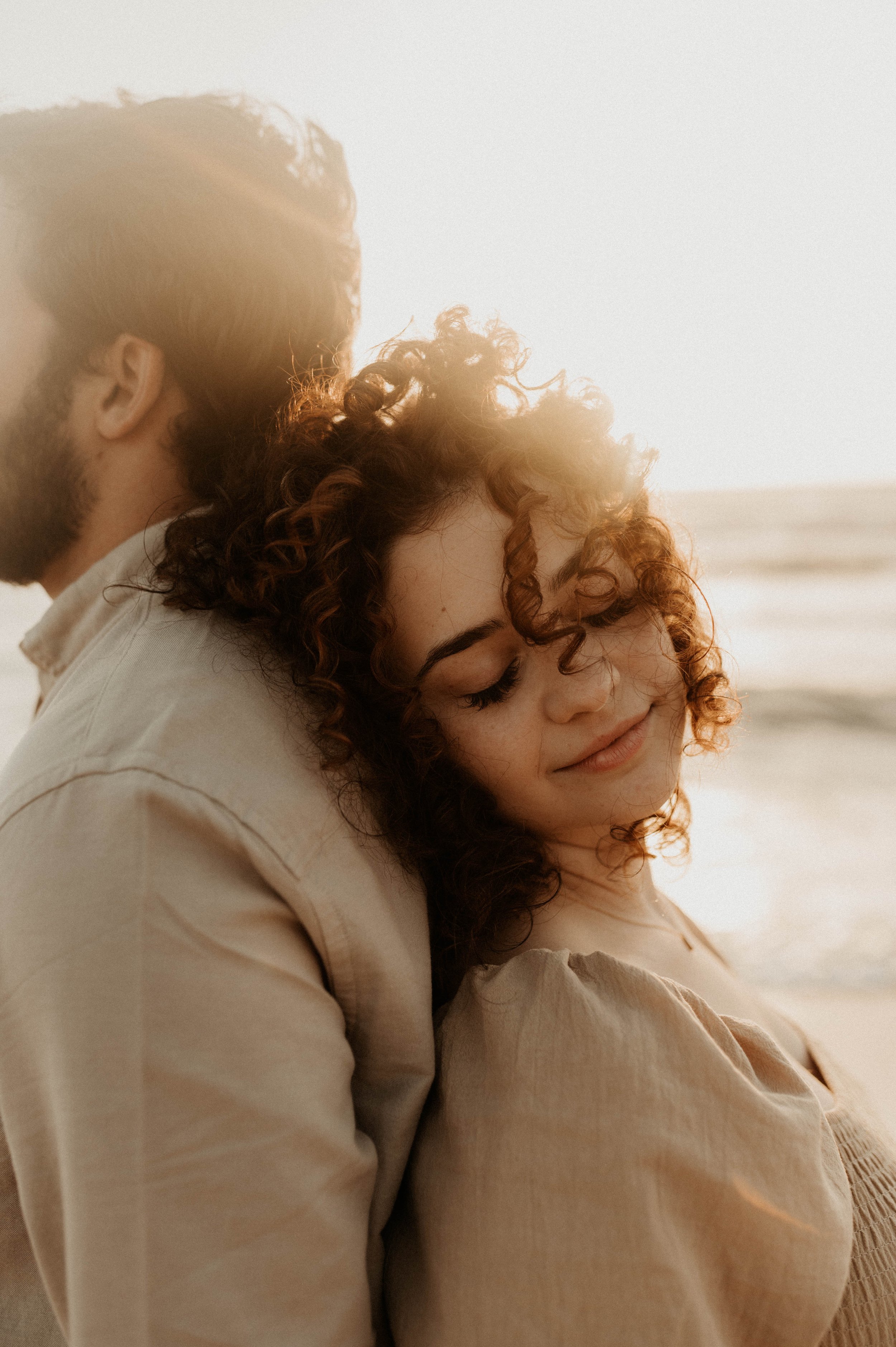 We're all about showing up with authenticity, and being honest, what do you find hard or struggle within your business?
I feel like there are a handful of things I struggle within my business. The main one that prob trickles down to that handful of things is I struggle with major imposter syndrome. Like I can be putting out my best work, on fire with keeping up with emails/inquires, getting the sweetest reviews from my couples. And I am still asking myself "Am I good enough to be doing this?" "What if they find out I have no idea what I'm doing?" "Could I have shown up better for this couple?" All seemingly valid and normal questions that keep me grinding. But I do often feel like I am not good enough for the wonderful people I am capturing. (I'm sure most of my couples would slap me in the face if they knew I said that but you asked me to be honest hahaha)
If you could go back in time and give a beginner photographer any pieces of advice what would it be?
To just start. Take pictures of everything and everyone. Learn your camera settings inside & out. LOVE every part of the process and take every shoot as a learning experience. Invest in yourself and don't be scared to mess up. Sometimes the mess ups turn out to be the best thing that'll ever happen to you. Be available to for uncomfortable and new experiences. Find what makes you special as a photographer and build upon that. Don't be afraid to use presets, talk to other photographers and take online courses. If it lights your heart & soul on fire then go for it.
What are you currently doing to mark your business and what are you finding is working well? Is there anything you struggle with in terms of marketing?
I just show up on my Instagram stories and feed, be myself and actually have fun with social media as my "marketing". I find that the Instagram accounts I gravitate towards are the ones of photographers that do their job well, they don't complain about other photographers/clients/dumb shit, they show up authentically, are not striving for perfection but striving for real life moments & connection, and thats how I want to be for my people. Even though I do struggle with that imposter syndrome, I want to show up as an expert in my field and I want people to choose me as their photographer because they like me as a person and are inspired by my work.
I'm definitely not super salesy and am more centered around connecting with the people that find my work & page. Big believer in ~if it's meant to be then it'll be~ and thats how I am running business right now; & its going very well!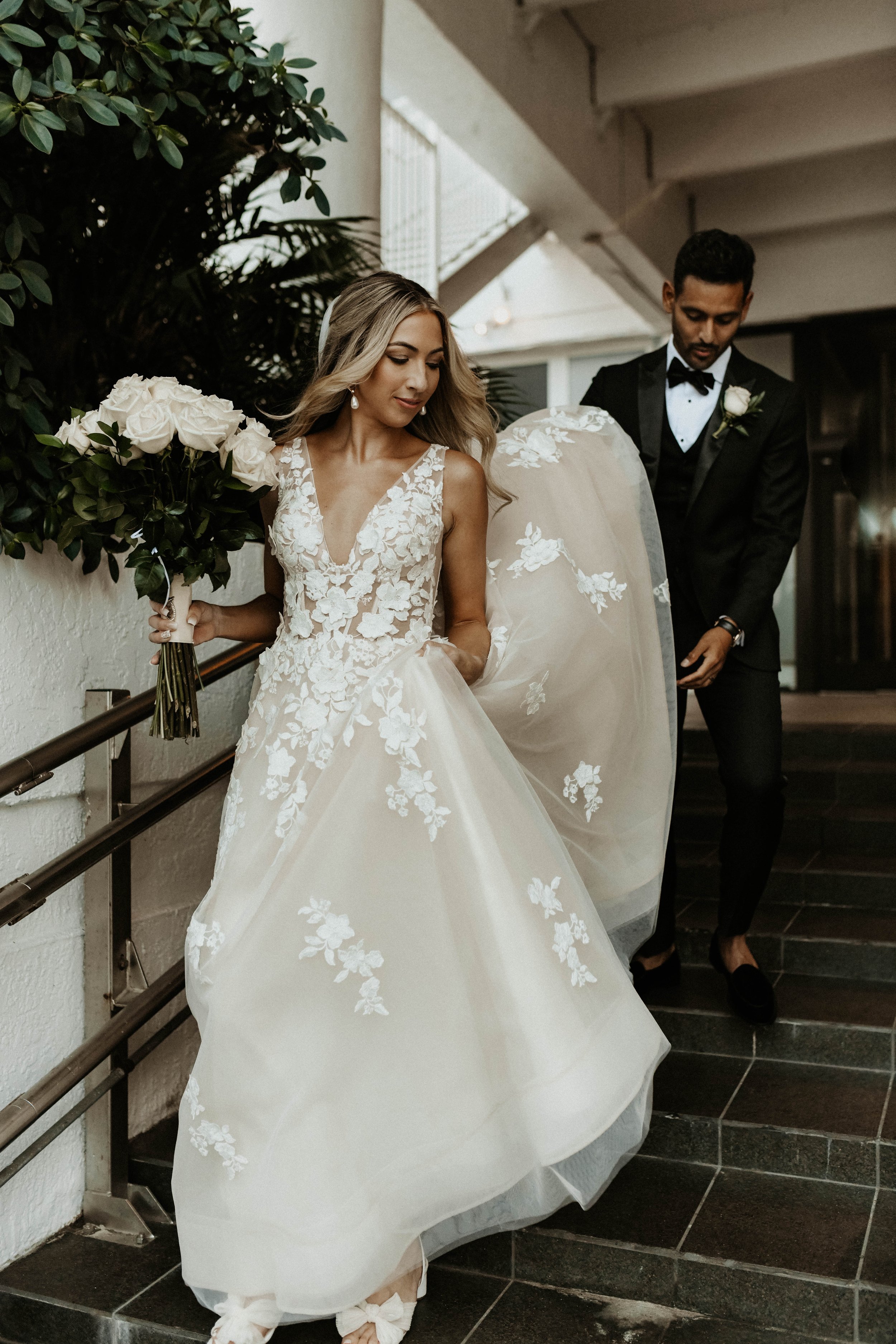 Gear list – What's currently in your photography gear?
Nikon z6ii, Nikon d750, Sigma 35mm 1.4, Nikon 50mm 1.8, Nikon 85mm 1.8, TT560 Speedlite , JBL Clip-on speaker, Coiro Camera Harness
What are your favourite sessions and why? These can be fav location, favourite people to work with, or a favourite activity
AGH I love them all don't ask me to narrow it down
I guess in terms of my favorite kind of people to work with, it would be my free-spirited hunnys who maybe haven't had their pictures taken much before, might be uncomfy in front of the camera but are down for my guidance and to have fun. They live for candid imperfectly perfect moments. People that are willing to trust the process and try anything I throw their way. I love when both people in the relationship are all-in for the session or wedding. Like they're down for almost anything. People who want a story told. Every single one of my clients thus far are this kind of person though so I just described all my people basically.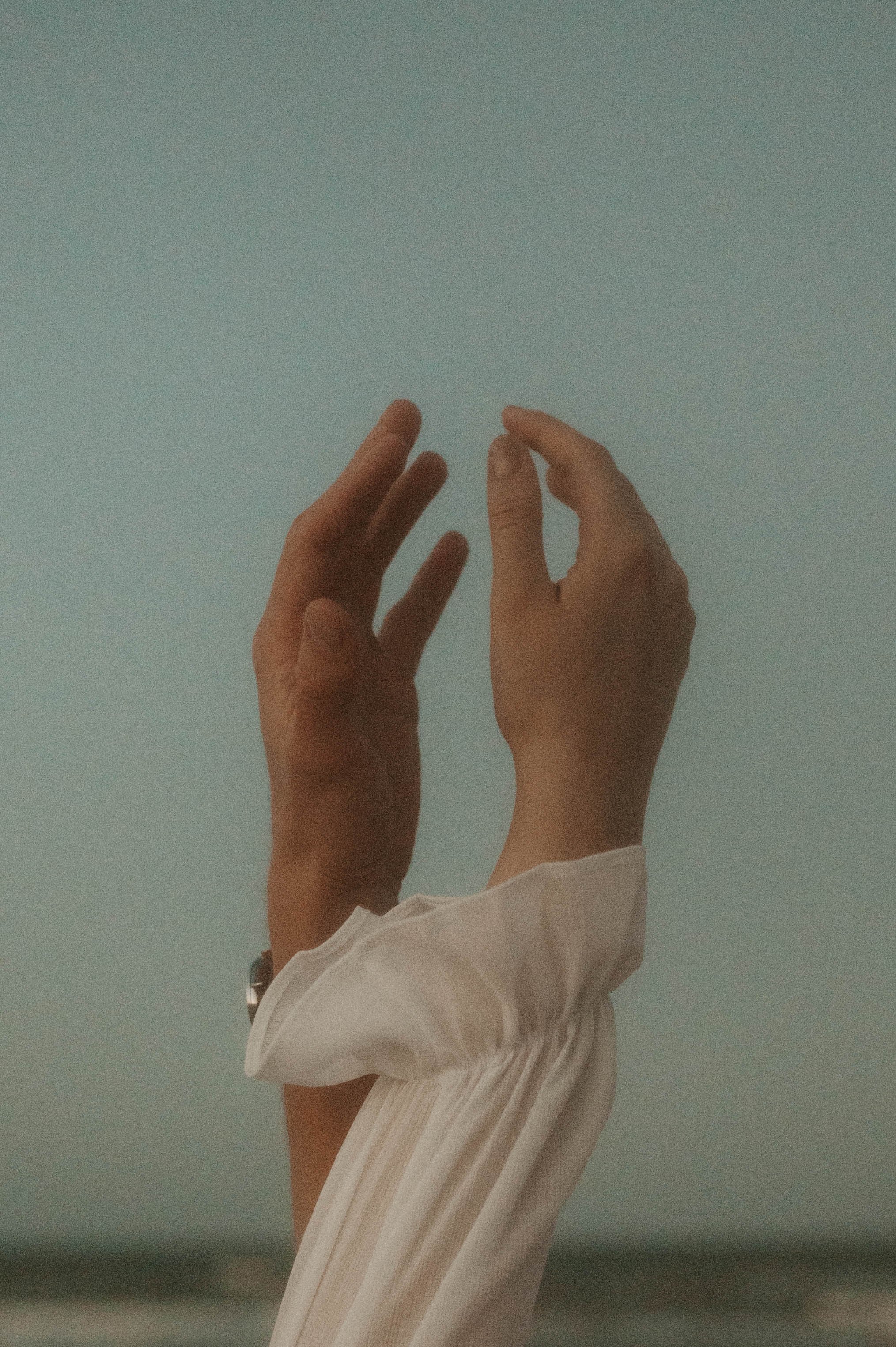 What's your process from start to finish in working with clients?
I have a pretty set process set up from inquiry to final delivery but it will vary sometimes based on different needs. This is a super condensed version of what actually happens. For the most part though once I receive an inquiry I will do my best to respond asap but def within 72 hours. My initial email is long, jam packed with info, my investment guide and very personal to each couple that inquires. I like to make it known right off the bat who they're workin with. A chaotic, wordy but highly excited, caring & creative individual. Then from there we will schedule a consultation call, where we really get to know each other. We see if we are a good fit and answer all the questions (I have questions too).
After that call (if they still wanted time to think about it) the ball is in their court to be like HELL YEA WE DOIN IT or to decide they want to go another direction! Once I get the go ahead I'll send their proposal and get them booked. After that point couples can reach out to me whenever for anything. We'll plan their free engagement session, do that and then basically wait for the wedding. About a month out from each wedding I'll reach out (if they haven't already) to hop on the phone to finalize timeline & shot/family list stuff & just be excited.
Then the wedding day comes, I shoot, they get married, and we have a blast. I give them their Polaroids at the end of the night and a full preview gallery within 24 hours. Then I spend 5-7 weeks culling, editing and perfecting the gallery. Then on delivery day I email and text them the link with a personalized message basically all saying "ily and your gallery lights my heart on fire, i hope it does for you too"
Photography bucket list? Session type, location, things you want to do with clients?
I don't really have a bucket list honestly. I feel like every session/wedding is my bucket list, if that makes sense, I'm just beyond happy to be here. Whether you're getting married in your parents backyard or Amalfi Coast in Italy, I will bring the same level of excitement/energy because my love for this job isn't about the locations, the clothes, the props or any of that; it's about the people.
Of course, that being said, I'm literally down for anything, but you know what I mean.
What is the best piece of advice you've ever received?
Show up for people whether they show up for you or not. You'll never regret being a decent kind human being.
Top 5 tips for newbie's in the photography industry?
1. Your photography business is more than just the photos you take and edit, your business is you, it's HOW you capture people; it's equally about the experience you give your clients.
2. Photos look and feel different when they are taken by someone who cares about you; care about the people in front of your camera, make them feel safe.
3. Be yourself & stop trying to put on a show on Instagram. People just want to relate to you, so let them.
4. Don't be afraid of trying those presets you've been eyeing; I learned so much about my editing style using presets.
5. Once you gain more confidence in your business, treat your business like you're Nike or Apple. What I mean is give yourself permission to be the expert, if someone argues with your pricing, let them. The sooner you start having the mindset that you're a damn company, the sooner people will treat you like you're running a company. There is a balance here though, like I still care SO deeply for everyone I work with but what I mean is like don't be upset if you get ghosted. Don't go on social media bashing clients or people who ghosted you. Roll with the punches, it's all going to work out the way its meant to!
What's next for your business? What honest goals are you aiming for currently?
Just to keep up what I've got going. I think I'm finally past the newbie growing pains and now just trying to really embrace the fact that I am running a successful business full-time on my own and I should be really proud of and excited about that.
---
A massive thank you to our guest Spencer from Soul Fire Creative!
Interview with Florida Wedding Photographer, Soul Fire Creative
Want to be featured on our blog? Get in touch.