Hi everyone! Welcome to our latest Interview with midwest wedding photographer, Mathilda louise photographer. We are thrilled to feature another talented photographer who will be sharing some amazing tips and advice for fellow photographers. As a designer specializing in websites and brands for photographers, I am passionate about supporting the photography community and showcasing the incredible work that these artists create. Today, I am excited to introduce you to Mathilda from Mathilda Louise Photography, who has graciously agreed to share her insights with us.
Throughout this interview, Mattie will be sharing her thoughts on a variety of topics, ranging from her creative process to advice for aspiring photographers. We will also be discussing some of the challenges that photographers face in the industry, and how Mattie has overcome these obstacles to build her successful business.
So sit back, relax, and enjoy this fascinating iInterview with a midwest wedding photographer, Mattie! And when you're done, be sure to check out her social media pages to show her some love and support.
Best regards, Sarah & Scott x
---
Firstly, Can you introduce a little yourself to our readers?
I'm Mattie! A 30-year-old wedding, elopement, couples & boudoir photographer based in Wichita, KS but travel to the end of the world for my clients! A fur baby momma to two Goldendoodles who have my whole heart. I'm DEFINITELY an enneagram 2 and want to do everything I can to make sure everyone, including my clients, has everything they need! Mildly addicted to coffee, hot, iced, blended – don't matter, bring on ALL the caffeine!
Starbies and Dutch Bros are my go-to coffee locations for major chains, but I also make it a HUGE point to hit a local coffee shop and brewery anywhere I go! I'm a HUGE true crime junkie and literally would sit and watch or listen to anything true crime all day long. Until I'm travelling and checking into a hotel or Airbnb and feel the need to karate kick the curtains to make sure there's no one there haha. In my free time, you'll find me attending a concert or riding my motorcycle!
What's in the background while you edit?
I always have to have some kind of noise on in the background! My go-to are usually podcasts! Fan favorites are Bobby Bones Show Replays, Sword & Scale (true crime is my JAM), Heart & Hustle, and Coffee Convos!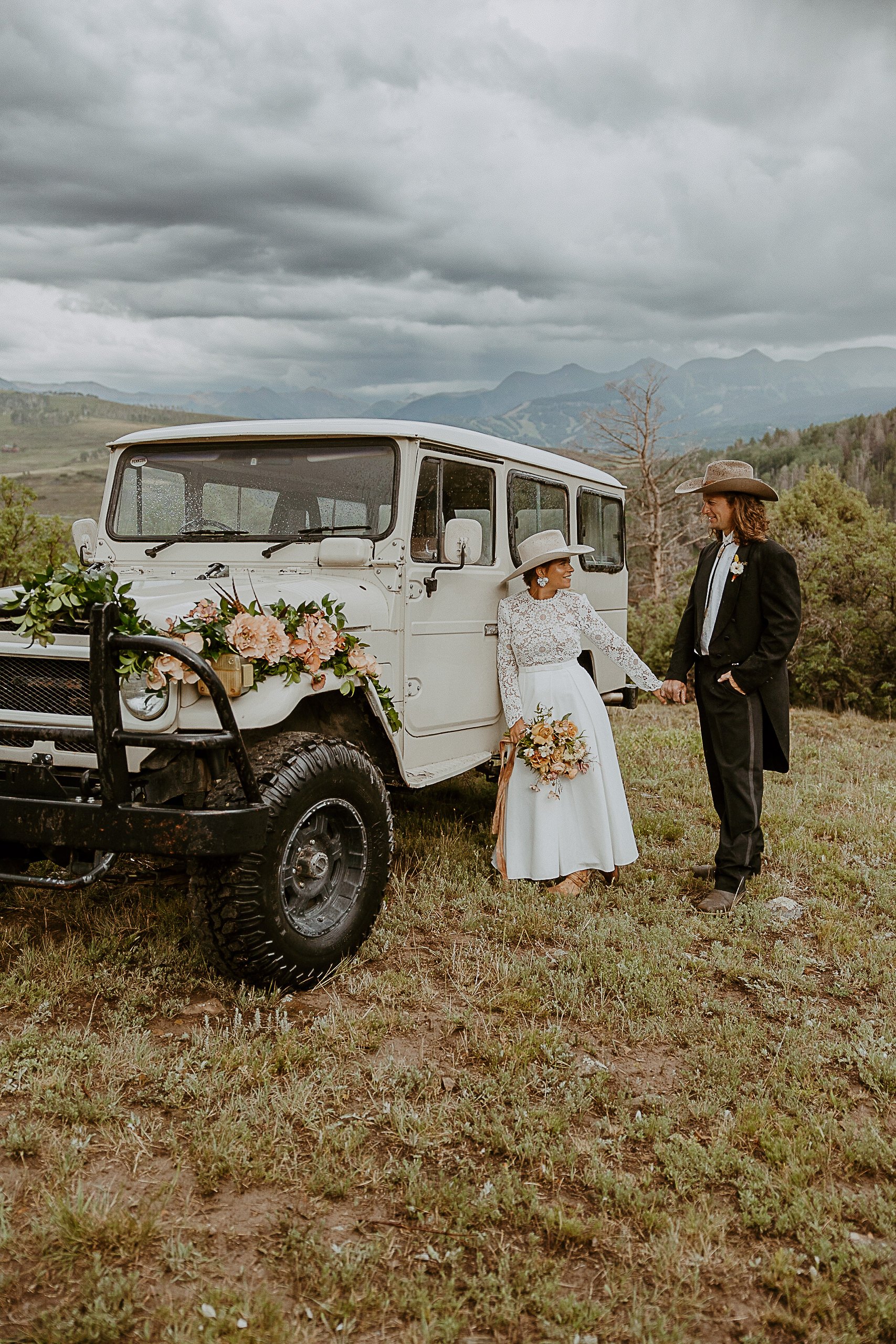 Share your story – We'd love to know your story of how you got to where you are today?
I've been doing photography as a hobby since 2017 and made the transition to full-time in 2021. Going back to the beginning, I was living in Nashville, TN and planning my grandparent's 60th wedding anniversary back home in Kansas. I had always had a passion for photography and figured who better to capture my grandparent's love than me! So I ran out to Best Buy, bought a Canon Rebel T6 and a kit lens and taught myself everything I could about shooting in manual! ….like I didn't let myself put it in auto just to force myself to learn it!
I wanted many many hours of YouTube and reading blog post after blog post all while just forcing myself to go out and shoot! By the time of the party, I felt nervous but confident and took some beautiful photos of my grandparents and all their friends and family celebrating them. From that moment, I FELL IN LOVE with photography. I created an album for my grandparents and my grandma told me I had to put my photo and "business name" in the back. I laughed and said "grandma I don't have a business" and she said I needed to come up with something and that's when "Mathilda Louise Photography" was born!
From then on I was doing photography on the side when I could in amongst my full-time job as an event coordinator at an arena in Wichita and ultimately knew it was something I would love to do full-time but never had the guts to make it happen. CUE COVID! I was furloughed from my full-time job for around 1.5 years and took that as my sign to dive into this business and see where it could take me and ask scary as it was, it was the biggest blessing. I've been loving every minute of my business and being able to capture people's biggest moments in life.
What is your creative inspiration? When you're feeling creative blocked what do you turn to relight your inspiration?
CONTENT SHOOTS! In a creative industry, it's inevitable that you're going to get in creative ruts or feel like you're constantly doing the same thing. When I start getting into that mindset, I either set up my own creative shoot either by myself or with another photographer or find a styled shoot to attend to try new techniques, new poses, new edits and all the fun stuff! I also find a lot of inspiration from Instagram. Obviously, it's a highlight reel of everyone's lives and businesses. But it's always so fun to see other creatives or my creative friends do some amazing things and I feel like it re-inspires me every day!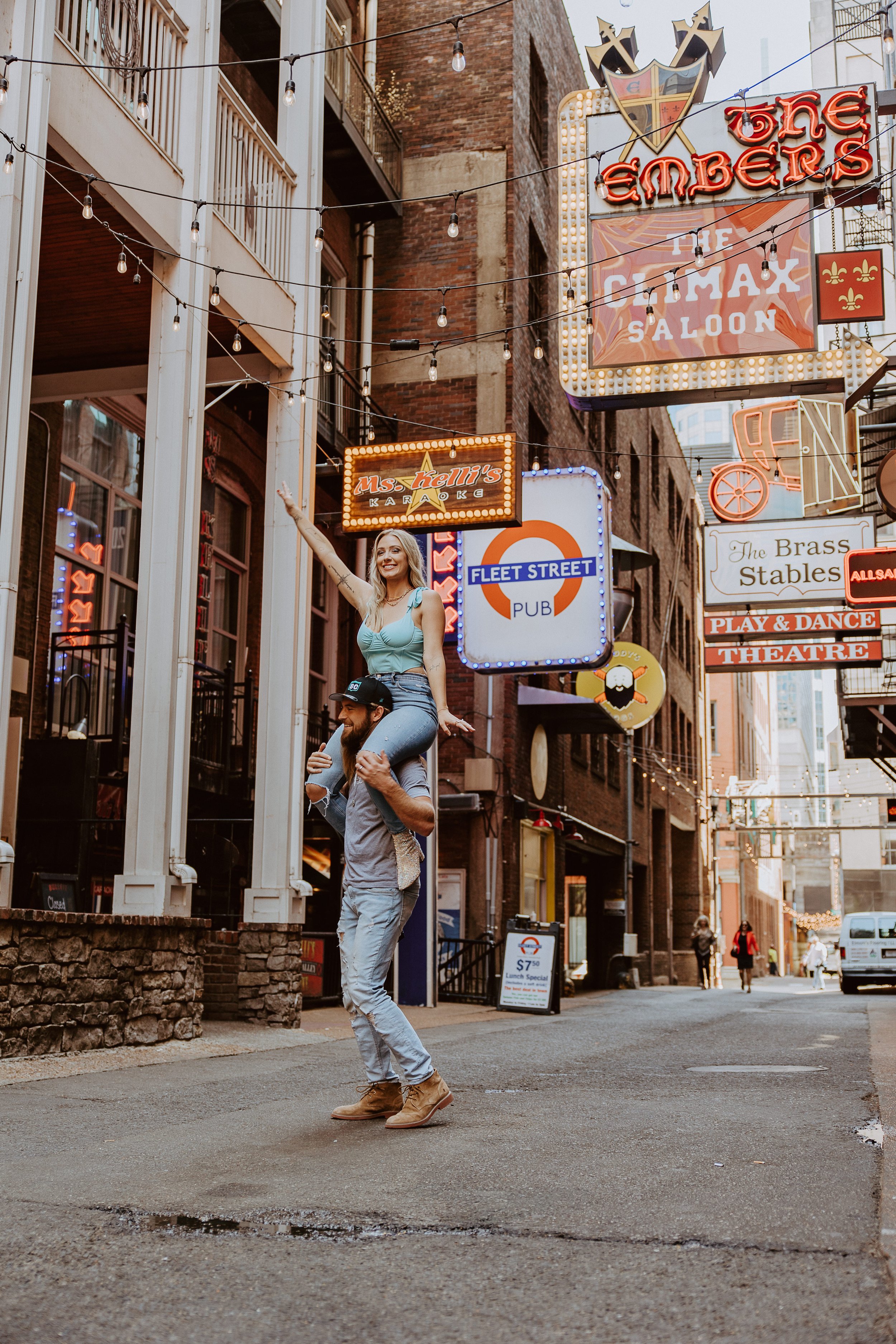 Who or what has influenced your work the most? Could be a person, a memory or an idea?
I think I have a little bit of what and who. I feel like my start with my grandparents is a lot of my what. My grandmother has recently been diagnosed with dementia and that's been insanely hard on our whole family. But seeing her light up and memories be "sparked back" when she looks at photos and can tell you exactly what she was doing. You can tell how she was feeling and everything about the moment really makes you just go…wow. So knowing that I get to capture people's biggest and most important moments in life that will be those memories. Memories that last forever is extremely humbling and keeps me loving what I do!
As for who, there are a lot of creative folks that I have followed since day one (i.e. Evie Rupp, Lindsay Roman, Sydney Davidson) but currently have a lot of amazing creatives in my life that I get to call friends that I'm constantly inspired by.
What are you most proud of in your business?
I'm overall extremely proud of myself for just doing the dang thing! I feel like I had talked myself out of doing it, or that this is something I could do – so to be able to call this my job is a constant reminder of how proud of myself I am. I continue growing in my craft and finding additional ways to serve my clients. All while being my own boss, creating my own schedule and owning my own business.
What aspects of your business do you love the most?
Gosh! I love the whole process from start to finish – meeting new clients, learning about them and becoming friends with them. Capturing their story, editing and then sending their gallery and know it made their day! Obviously running a business is hard, but I feel like having those genuine connections. Knowing that I'm providing an amazing client experience makes me happy!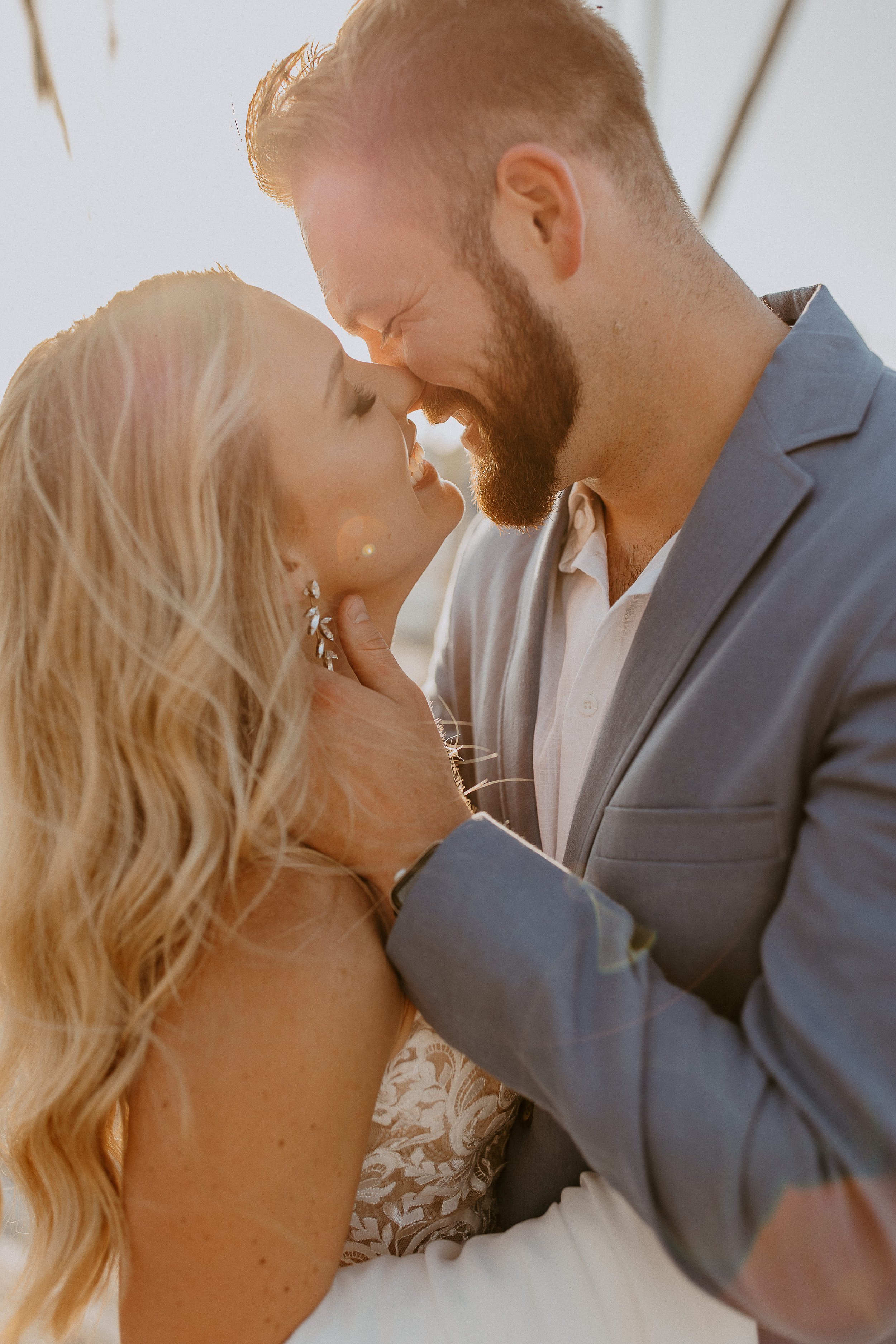 We're all about showing up with authenticity, and being honest, what do you find hard or struggle within your business?
I struggle a lot with social media and "showing up"! Social media is hard! That's why there are full-time jobs to do social media for a living! I love creating and I love showcasing that work but staying consistent with socials is beyond difficult for me. I would rather spend that time connecting with my clients and providing them with the best experience they could ask for. Social media tends to take a toll on my mental health and really hits in on that imposter syndrome that everyone struggles with.
If you could go back in time and give a beginner photographer any pieces of advice what would it be?
Don't be afraid to try new things or ask for help! I feel like in the early stages of my career, I was just trying things and hoping they stuck. Feeling like I struggled to find a community of other creatives to ask the business questions to or to ask what my settings should be for certain things. This meant I felt like I was alone and felt behind. Whenever I talk to new people in the game now, I'm a wide-open book. And love taking people under my wing to help them build their businesses.
But, as much as I wish my journey could have been a little different, I also feel like I wouldn't have wanted it any other way. I think everything was meant to go as it has! What are you currently doing to market your business and what are you finding is working well? Is there anything you struggle with in terms of marketing?
I find that when I post what I'm up to/into personally I get a lot of positive feedback! I post a lot of ootds and weekly inspiration that I've saved and people love it. I've found by doing that and posting a bunch of random Harry styles content and other nerdy things I'm into that it brings me the most connections and potential clients! It's important to others that they feel connected to their photographer. So I find when I share about myself as authentically as possible I have the best outcome. I could probably do a better job at marketing myself but I try not to pressure myself. Espeically, when it comes to social media etc so when I don't feel like posting, I don't. Keeps it stress-free for me! Also helps to have an amazing website 😉
What are you currently doing to mark your business and what are you finding is working well? Is there anything you struggle with in terms of marketing?
The marketing is a side of things I do struggle with and know that I could put more time and energy into. As it sits right now my biggest leads are word of mouth – BUT recently have booked clients who have found me on Instagram! So I know something is working. I want to get back into consistent blogging and would really love to being learning Pinterest as I know it's a HUGE source for photographers!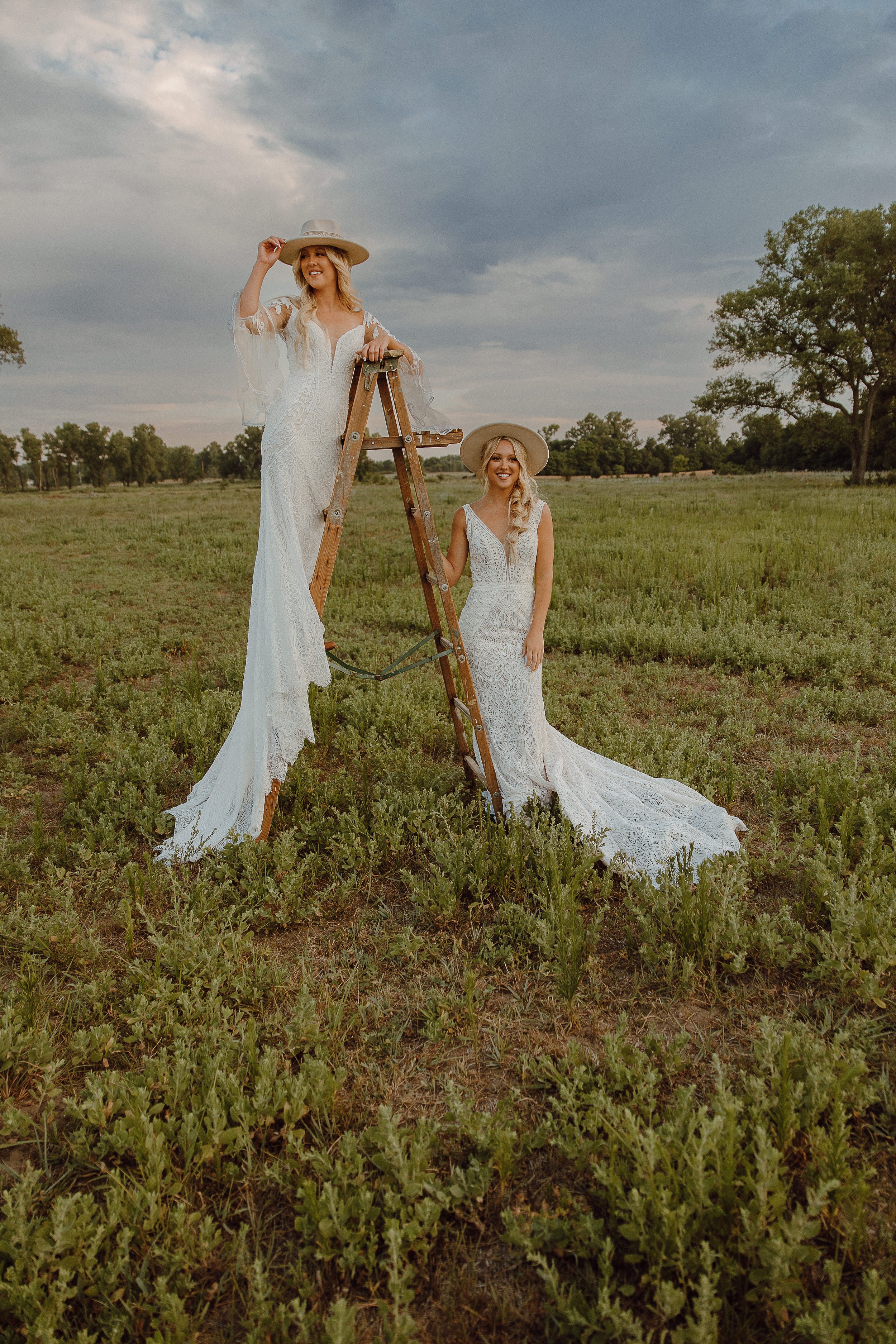 Gear list – What's currently in your photography gear?
I shoot on 2 Canon r6's and a Canon 5d Mark IV as a backup! My absolute go-to lenses are my Canon 35mm 1.4, Canon 85mm 1.2 and my Canon 24-70 2.8! I use a Canon 100mm for detail photos on weddings and Canon 70-200mm for ceremonies! I've found a recent love for flash (even though I feel like it took me a long while to understand the concepts!) The flashes I use are the Godox 860ii and Godox V1 for on camera flash. I also use two Canon Ad200pro's with octagon boxes for off camera flashes! I love my steadfast moneymaker dual camera holster BUT with having not the greatest back in the world. I've recently switched to the Spider dual holster that's a waist harness and my back thanks me after long wedding days!
Using fractals and prisms to create effects is something i love to do. As well as the classic panty hose and Ziploc plastic bag!
What are your favourite sessions and why? These can be fav location, favourite people to work with, or a favourite activity
I adore spring and fall! For the sole purpose, it's NOT SO FREAKING HOT! Haha. Travelling is a love of mine so I love being able to see new places and explore! I love working with any and all clients, however, I know that not every photographer is for every couple! I know I thrive in environments that are there to embrace the raw and genuine moments. What's your process from start to finish in working with clients?
From the second someone inquires with me I immediately think about how I would feel about this person and potential client outside of the business aspect. Would I want to be their friend? Do we have anything in common??? That's really important to me! I don't like to just show up and work to work. I like working with people that I know are choosing me for a reason. After someone books with me for a regular session, we plan a time, location, concept etc. Then I normally help style them and we make a Pinterest board etc.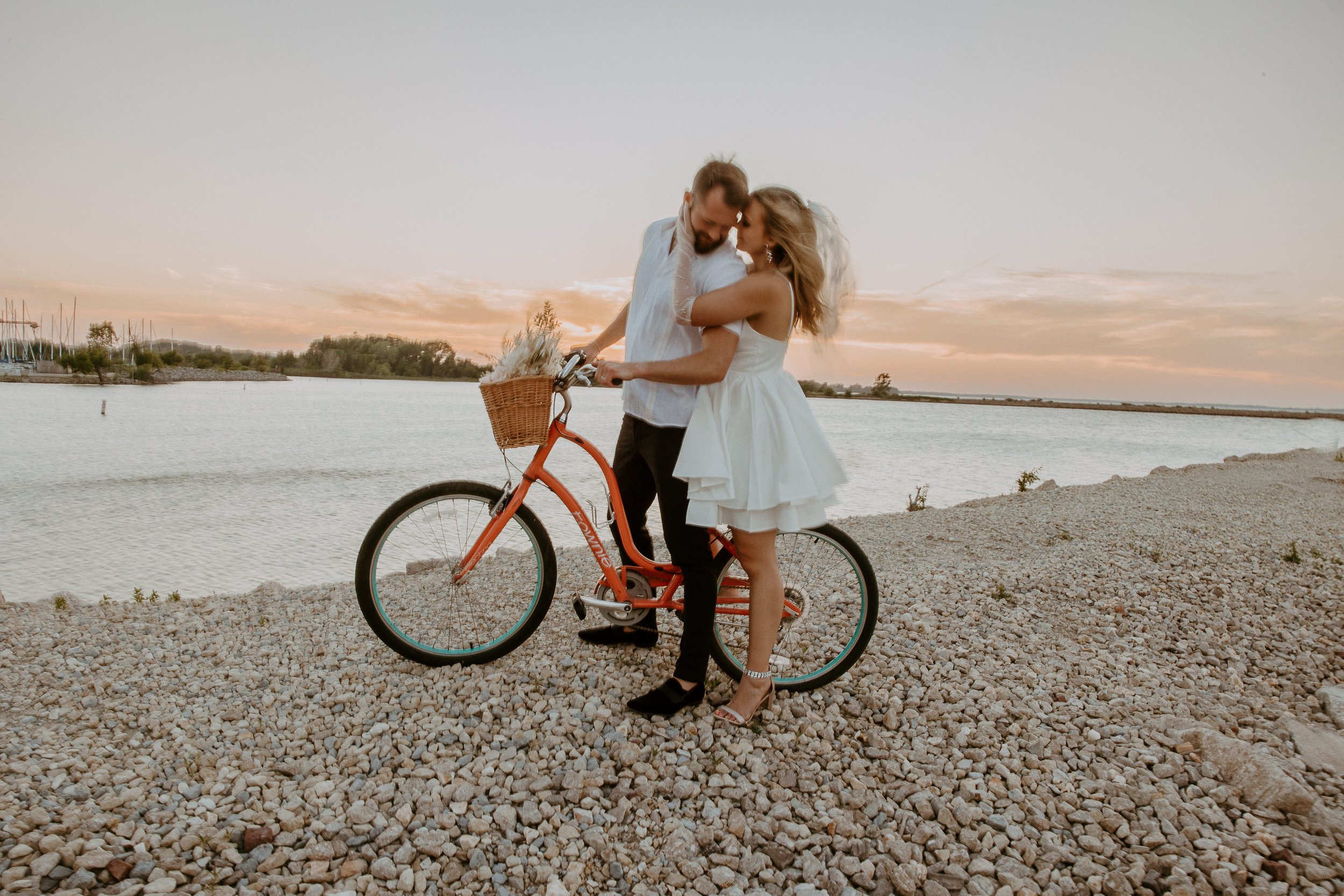 What's your process from start to finish in working with clients?
From inquiry, I reach out and sending pricing and package information as well as make it known the environments and clients I thrive with! I always tell my clients that we will get the "traditional" photo grandma wants to hang on the wall. But I want the genuine moments between you and your partner. I typically ask if they'd like to hop on a quick call to go over any other questions or processes they might have. After booking, I send an extremely lengthy (I'm talking 52 page) wedding guide for my clients! This has all sorts of tips, tricks, things to look for, vendor recommendations, sample timeline and all sorts of good information to help my clients in the planning process.
We get an engagement session scheduled if they're doing one! I always send a relationship questionnaire and a wedding day questionnaire to help with planning. The relationship questionnaire I tell my couples to make a date night out of to remember why they fell in love (since wedding planning can be CRAZY!) It also gives me a LOT of information about my clients to be able to create a prompt list of things I want to get out of the session that will be meaningful to them and best tell their story!
Being a past event coordinator, I love helping with the planning process. Being there every step of the way to make sure their day is everything they've dreamed! I'm always one phone call, email or text away to help with planning. Or just to be friendly face to have a margarita and tacos with!
I then put together a timeline for my couples that gives them a specific outline of the time of coverage that they're paying. It gives everyone a timeline to go off of and keep everyone on the same page!
Then we parrrrtaayyyy and enjoy their day!
Then I get to editing! I get sneak peeks out within 24-72 hours to give my couple the chance to re-live some moments! Then within 8-12 weeks (usually under 4 weeks) I'll send my full gallery to my couples!
Photography bucket list? Session type, location, things you want to do with clients?
My location bucket list is as follows:
Iceland, Any and everywhere in Greece, Banff Canada, Southern Italy (coast), Hawaii, Montana, Wyoming, Alaska
Honestly….just about anywhere! I love love love photographing couples so I feel like doing any sort of couples session or elopement/wedding would be epic!
What is the best piece of advice you've ever received?
Never stop learning – I had someone tell me once and it's forever stuck with me "the day you stop learning about your craft or desiring to learn more is the day you should quit". This has always stuck with me because I truly feel like every time I pick up my camera or work with other photographers or heck, even get on TikTok I'm learning something new about photography, or business!
Top 5 tips for newbie's in the industry?
1. Don't be afraid to try new things and ask questions
2. Be fully transparent with clients! We're all human and sometimes mistakes will get made, own up to your mistakes and learn from them!
3. Shutter drag isn't always a happy little accident 🙂 you can create beautiful blurry photos and it's okay!
4. It's okay to say no to clients or sessions that don't light your soul on fire!
5. Charge your worth – even in the beginning. Yes that might be lower cost in the beginning but don't let people walk all over you!
What's next for your business? What honest goals are you aiming for currently?
Non-business related but taking more time for me! Having been thrown into the full-time world a little more unexpectedly I've felt the need to carry over some work habits from my prior full-time job (i.e. being on call 24/7, always being available, never taking personal time) into my business, which a lot of times, takes a major toll on me mentally. But you can't be your best for your clients when you're not the best for yourself.
Another thing I'd love to dive into is education. I've found a recent love for being an answer for newer photographers when it comes to any kind of questions and on the flip side I get over the moon excited when I see their progress. I'm not sure what that looks like, but I enjoy teaching others things I've learned or been taught and crafted my own way of doing things so we'll see where that might take me!
---
Massive thank you to our guest Mattie from Mathilda Louise Photography!
Interview with midwest wedding photographer
Want to be featured on our blog? Then get in touch!